Goshen Housing Trust, Inc.                              (c) copyright 2012 - 2019. All Rights Reserved

A 501(c)3 non-profit corporation                      Website by Neteligence

PO Box 511 Goshen,CT 06756

The Goshen Housing Trust was formed to foster the availability of homes that are affordable to individuals and families of modest means.  Our community needs  diversity in its housing options so that people who want to work or volunteer in our community can live here, and so that families, young and old, will not have to look elsewhere to find suitable housing.   The result will help Goshen to retain its unique character as a wonderful place to live and work.

The Barn-Raising Revisited

19th Century New England knew that helping new families get started led to a stronger community.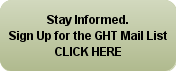 Economic Impact of Affordable Housing

See how investment in affordable housing pays off for a community.

GHT Information Meeting

Saturday July 27, 2019  10am 

Join us for an informative session on Affordable Housing, its importance to our Town, and our plans to address these.

We have canceled the Afternoon Session. Those registered for the Afternoon may attend the Morning Session. 

REGISTRATION IS 

REQUIRED

Catch Up On

Mythbusters

Read about some of our favorite Myths.