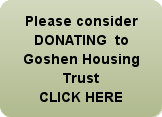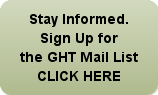 Goshen Village Marketplace is now renting!

Studio, 1 Bedroom and 2 bedroom units 

 Call (860) 419-3181

Goshen Housing Trust, Inc. is pleased to say that we have purchased Goshen Village Marketplace at 59 Torrington Road.  We have plans for improving the site as a place to live and to shop.

There are 18 residential rental apartments ranging in size from Studios to 1 bedroom to 2 bedroom units.  We plan in the future for some of the units to be accessible for seniors and those with physical disabilities.

We are in the process of renovating the units, but have several for which renovations have recently been completed.  Over the next year and a half or so, we will be updating all of the units, improving their energy efficiency and appearance.  These renovations will be done in stages.  As units become vacant we will renovate before renting out to a new resident.  There will also be work done on the exterior of the building and the parking areas.

NEWLY RENOVATED UNITS 

The completely renovated units have improved insulation, new high-efficiency heat-pump air conditioning and heat, durable vinyl-plank flooring, renovated kitchens and bathrooms, new doors and windows where needed. Some units also have high-efficiency tank-less on-demand hot water heaters.

IF YOU ARE INTERESTED

If you are interested in exploring whether living at Goshen Village Marketplace is right for your household, you can call our property manager at the phone number given below or email questions to infor@GoshenHousingTrust.org.  

Please do not contact GHT Board members about apartments.

Goshen Village Marketplace has NO affiliation with the Town of Goshen government.  Please do not contact Town officials about rentals at Goshen Village Marketplace.

These units are all subject to maximum income limits. To rent, your household income must be 80% of AMI for Goshen or less.  Each unit has different income limits.  And, there are other qualifications that you must meet.

To Apply for An Apartment

When we have a vacancy, you must download an application package which includes instructions.  Your interest in one of our units is not formally recognized until you complete and return the application.

Our Waiting List is currently closed.

For inquiries about availability call (860) 419-3181, Option 2.  

Leave a message if you get voice mail and someone will call you back., Option 2


Rendering of Building E

When Renovations  Complete

Typical 2-Bedroom

Floor Plan

Living Room Showing New Heat-Pump HVAC Unit

Bedroom Room Showing Heat-Pump HVAC Unit

Kitchen Showing New Appliances and Tile Floor

Unfortunately, we currently have NO apartments available.

If you are still looking, you can sign up for our Notification List by clicking below.